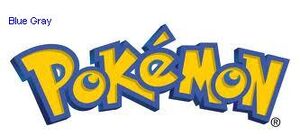 It is an story written by Oishij Mukherjee.
The plot is about Oishij and his four friends who tries to win Kanto league together.But Team Asteroid Tries too stop them in their way and steals their pokemon in their way.
Fan-Made Characters
Edit
Thomas Wilson
Justin Anderson
Cartina Smith
Professor Andy
Drake
Officer Merick.
Ch-1:Prof Oak is late
Ch-2:TBA
Ch-3:TBA
Ch-4:TBA
Ch-5:TBA
Ch-6:TBA
Ch-7:TBA
Ad blocker interference detected!
Wikia is a free-to-use site that makes money from advertising. We have a modified experience for viewers using ad blockers

Wikia is not accessible if you've made further modifications. Remove the custom ad blocker rule(s) and the page will load as expected.